Factory Sherco Racer / FIM Super Enduro World Champ / 3-time AMA Endurocross Champion / NATC Trials Champion / X-Games Medalist
Another of today's racing stars who's a second-generation racer, Cody Webb started his career by going slow—but that's not a bad thing in this case. It's something he picked up from his father, Kip, who was among America's top observed trials riders in the '80s and early '90s.
For those unfamiliar with this small subset of motorcycle competition, trials riding is not so much about speed as it is about balance while tackling obstacles that would be hard to walk over. The goal is to keep one's feet off the ground, and any time one "dabs" it costs a point. At the end of a meeting, the one with the fewest points wins.
With a degree in mechanical engineering, Webb is of an analytic mind so perhaps it's no surprise to learn he started out in trials where every move, the placement of tires, when to unweight the pegs and drop the clutch for a "splatter" is calculated.
After winning the AMA NATC National Championship in the Expert class in 2003, he stepped up to the Pro class full time the following year. His sixth place at year end was followed by fourth in 2005. After that, he found his footing, so to speak, and never finished out of the top three in any of the full seasons he completed. He won in 2010 and was runner-up six times.
This made an excellent base upon which to add speed when he decided to tackle the AMA EnduroCross National Championship Series, which he's won three times. In addition, he's also demonstrated winning speed in the AMA West Hare Scrambles Regional Championship Series and been a top rider on the the U.S. ISDE team as a Club team member in 2016, the year he became the first American to podium at the Erzbergrodeo Red Bull Hare Scramble extreme enduro. He won the FIM SuperEnduro World Championship in 2018 and medaled at X Games six times, among other accolades.
When not training for his next race, Webb enjoys spending time with his wife and young son, returning shopping carts to their stalls and ensuring people don't confuse him with the country singer by the same name.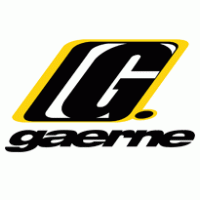 Speed & Sport Adventures

|

Dual-Sport Motorcycle Tour